Company
Fullpower is the technology leader for wearable and IoT sensor-based solutions powered by data science.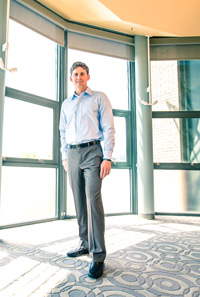 Arthur Kinsolving
VP Technology and IP, Co-Founder
Arthur Kinsolving leads the technology and intellectual property development efforts at Fullpower. Arthur oversees all technology development, patent filings, and intellectual property protection efforts. During his tenure at Fullpower, Arthur has co-authored over 30 issued patents and filed dozens more. He leads the team that developed the end-to-end hardware and firmware solution now licensed to Jawbone that powers the extremely successful Jawbone UP wristband.
Arthur received his Bachelor of Science in Mechanical Engineering from Yale University. Arthur also enjoys spending time with his family and surfing/cycling/Crossfitting/sailing in Santa Cruz's beautiful environment.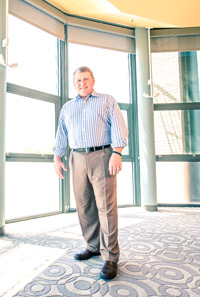 Brian Bodmer
VP Development
Brian Bodmer is head of software development at Fullpower, focused on both client side applications and cloud infrastructure support. He has been with Fullpower since 2006 and has over 25 years of software development experience. Prior to joining Fullpower, Brian was Director of Engineering at LightSurf where he managed the team that built the picture messaging ecosystem and saw the team through a successful acquisition by VeriSign in 2005. At Fullpower Brian and his team have built the most successful premium turn-by-turn navigation product for the iPhone. MotionX-GPS Drive retained the top spot in the Navigation category for five straight years following its launch in 2009, earning a spot in Apple's Top 25 All-Time best selling apps list.
Brian served in the U.S. Air Force for four years and received his Bachelor of Science degree in Computer Information Systems from Southern New Hampshire University. Brian also enjoys skiing, the outdoors, various sports and spending time with his family.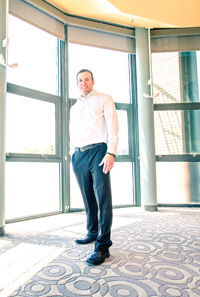 Mark McCormick
VP Business Development
Mark McCormick is responsible for business development at Fullpower. He has been with Fullpower since 2008, and has over 12 years of experience with high tech companies including Motorola as Manager of Business Development and Intel Corp. as a Senior Process Engineer. Mark is focused on forming strategic partnerships leveraging Fullpower's technology in key verticals for wearable & IoT wireless devices.
Mark received his Bachelor of Science from Michigan State University, followed by his Ph.D. in Materials Science and Engineering from Purdue University, and his Master of Business Administration from the University of Chicago. Mark is an enthusiast of biking and Crossfit and enjoys spending time with his wife, three children, and two dogs.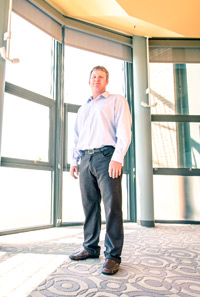 Mark Christensen
VP Engineering
Mark Christensen is the head of engineering at Fullpower, responsible for multiple product and application development teams. He has over 15 years of technology development experience. Prior to joining Fullpower, Mark was a professional sailor, having sailed around the world 4 times and competed in many events including the America's Cup. At Fullpower, Mark's team developed the MotionX Activity Engine, the most accurate activity and sleep monitoring solution on the market which powers leading solutions such as the Jawbone UP wristband and Nike+ applications.
Mark studied mechanical engineering at the University of Auckland in New Zealand. Mark remains an avid sailor, enjoys skiing and in his spare time renovates his home.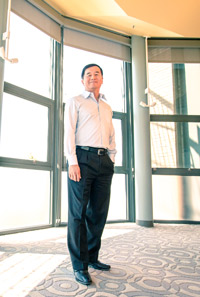 Norman Cheung
VP Finance
Norman Cheung is responsible for Fullpower's finance and operations. Norman has been with Fullpower since 2009 and has over 28 years of experience in the technology industry. Norman managed the Multimedia Messaging Services business as a Vice President at VeriSign Inc. after the acquisition of LightSurf Technologies, where he served as the COO & CFO for 6 years. Norman has managed software business operations in Silicon Valley as the Director of Business Operations at Motorola after the acquisition of Starfish Software, where he served as the Vice President of Finance, CFO and COO for 5 years. Prior to Starfish, Norman served as the Corporate Treasurer at Borland International, following 11 years in various finance functions at Conner Peripherals and National Semiconductor.
Norman received his Master of Business Administration degree from the University of Arkansas, in Fayetteville, Arkansas. Norman enjoys tennis, sporting events, and dances Argentine Tango.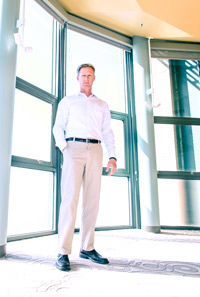 Eric Smith
Senior Director Accuracy and Quality
Eric Smith is the head of accuracy and quality assurance at Fullpower, responsible for the QA and customer support teams. He has been with Fullpower since 2008 and has over 18 years of quality assurance experience. Prior to joining Fullpower, Eric was a QA Engineer with Seagate and Starfish and a Senior QA Engineer with Lightsurf when it was acquired by VeriSign. Eric's team ensures Fullpower maintains the most accurate, repeatable and reliable end-to-end solutions on the market using sophisticated software tools for testing and tracking development. Eric also manages Fullpower's 3D printing technology for wearable & IoT device prototype development and testing.
Eric received his Bachelor of Science in Mechanical Engineering from the University of California, Santa Barbara. Eric is an avid cyclist and outdoorsman and enjoys home brewing.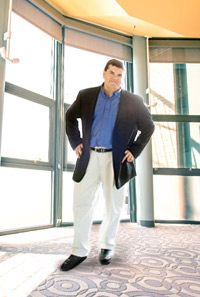 Philippe Kahn
Co-founder, CEO, and Chairman of the Supervisory Board
Philippe studied at the ETH in Zurich Switzerland and Sofia-Antipolis, receiving a Masters Degree in Mathematics, while simultaneously earning a Masters in Classical Flute and dual minors in both composition and chamber music from the Zurich Music Conservatory. Philippe is credited with creating the first camera phone solution to share pictures instantly on public networks. The first known publicly transmitted camera-phone picture was taken by Philippe at the birth of his daughter on June 11, 1997. Kahn has founded four successful technology companies: Fullpower Technologies (Leading Wearable & IoT Ecosystem), LightSurf (The Camera-Phone), Starfish (Wireless Synchronization), and Borland (Professional Development Tools). He is also the inventor of 100 technology patents covering wearable & IoT, eyewear, smartphone, mobile, imaging, wireless, synchronization and medical technologies.
Philippe is a passionate sailor, surfer, skier, snowboarder, musician and father. Philippe is also a trustee of the Lee-Kahn Foundation (www.lee-kahn.org).