Business
The Fullpower Sleeptracker® and MotionX® patented ecosystems are the leading cloud-based IoT and AI PaaS and SaaS solutions. Fullpower IP portfolio and expertise in life-cycle management for dynamic and complex distributed cloud-based AI and IoT solutions powered by data science gives our partners a considerable technology, IP, time-to-market, scalability, cost-structure and reliability advantage.
Fullpower works hand-in-hand with industry leaders to create breakthrough IoT cloud-based solutions powered by machine learning, AI and data science. These include leading IoT solutions for Smart-Home, life-sciences, sports, energy, government, wearables, and security solutions. Typically, the specific nature of each Fullpower project is confidential as Fullpower is in the business of licensing technology for leading edge solutions, and forms win-win partnerships with industry leaders.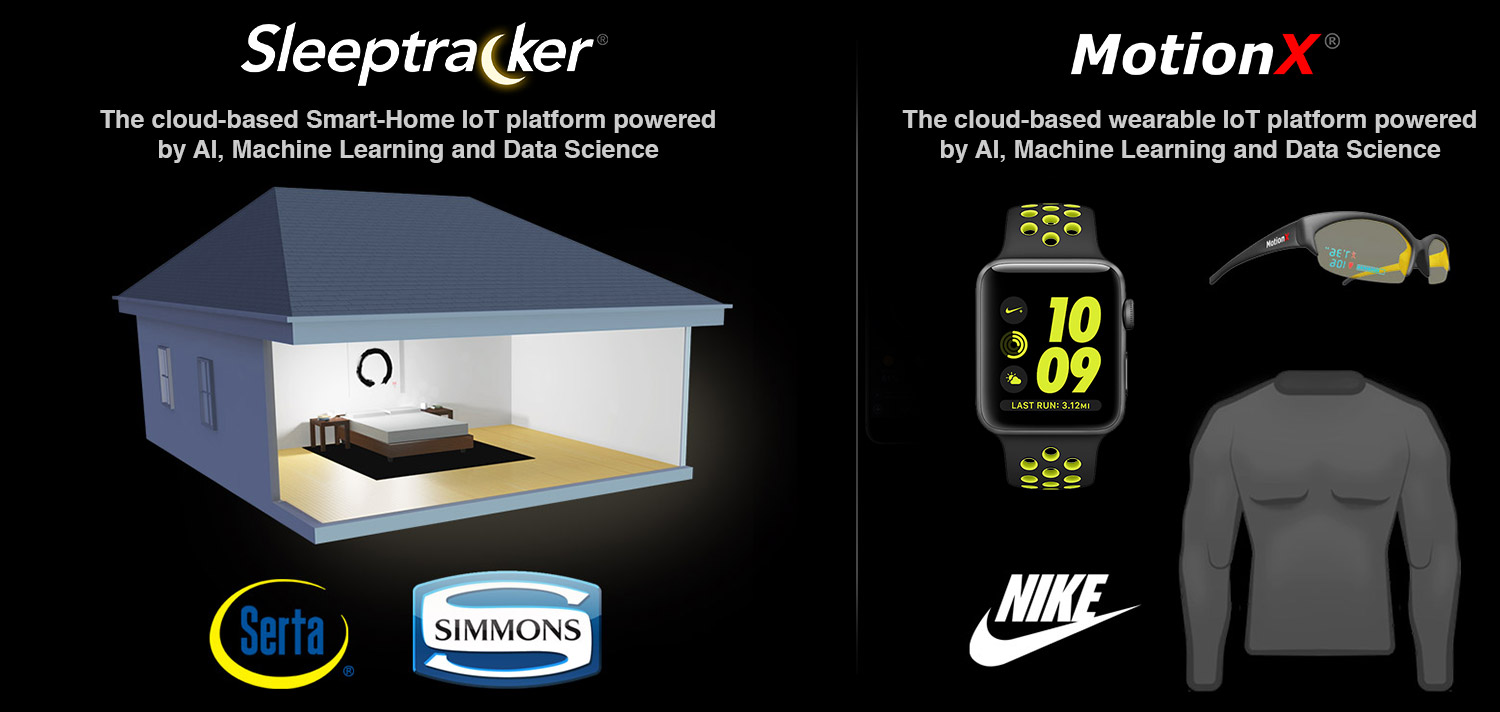 Innovation, original IP, accuracy, reliability and repeatability are the cornerstones of Fullpower solutions. These core attributes are what make Fullpower unique to our partners such as Nike, Simmons, Serta, Apple, TE Connectivity, TI, Movado, MMT Swiss Connect.