Company
Fullpower is the technology leader for IoT Cloud-Connected Digital Sports, Sleep Monitoring, Smart Home and Connected Objects, powered by AI, Machine Learning and Data Science.
The Fullpower Sleeptracker® and MotionX® patented ecosystems are the leading cloud-based IoT and AI PaaS and SaaS solutions. Fullpower IP portfolio and expertise in life-cycle management for dynamic and complex distributed cloud-based AI and IoT solutions powered by data science gives our partners a considerable technology, IP, time-to-market, scalability, cost-structure and reliability advantage.
Fullpower Technologies, Inc.
1200 Pacific Avenue, Suite 300
Santa Cruz, CA 95060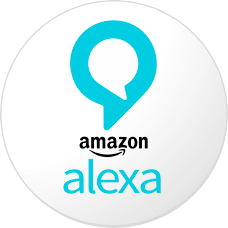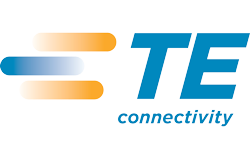 "We took great care in evaluating sensing technologies and found the MotionX technology platform to be superior."
Stefan Olander
Vice President of Digital Sport at Nike

Fullpower is a leader for cloud-based IoT running, cycling and digital sports powered by AI, Machine Learning and Data Science.

"MotionX is a game changing technology for motion detection, as it enables sensor enhanced portable devices to sophistically and intelligently understand environments and adjust through simple gestures."
Scott Roller
General Manager of the MSP430 platform

"To build the smart bed, we evaluated many potential technology partners and Fullpower's Sleeptracker technology cloud platform stands out as the clear leader," said Michael Hofmann, Executive Vice President of Research & Innovation for Serta Simmons Bedding. "The Serta Simmons Bedding and Fullpower teams immediately clicked." Mr. Hofmann went on to say "If you're serious about improving the quality of one's sleep, you first must know how that individual is currently sleeping. Are they getting the proper amount of restorative sleep? Only then can you begin to add true value in helping them improve their sleep."
Simmons and Fullpower Form Strategic Partnership to Create Smart-bed of the Future
Michael Hofmann
Executive VP, Serta Simmons Bedding
simmons.com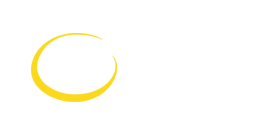 Serta, Inc. ("Serta"), through its licensees, is the #1 mattress manufacturer in the United States. Serta's product portfolio includes the Perfect Sleeper®, which is the Only Official Mattress of the National Sleep Foundation, and the iComfort® Sleep System, both named Consumers Digest Best Buys. Serta through its licensees also manufactures the iSeries® Hybrid Sleep System and the exclusive Bellagio at Home® mattress collection. Serta is distributed internationally in more than 150 other countries.

Movado, the flagship brand within the Movado Group Inc. portfolio, was founded in La Chaux-de-Fonds, Switzerland in 1881, and acquired by the corporation in 1983. Recognized today for its iconic Museum® dial and modern aesthetic, Movado has earned more than 100 patents and 200 international awards for watch design and time technology, and Movado timepieces are in the permanent collections of museums worldwide. This long, rich heritage of artistry and innovation in design, and a close, enduring association with the arts continue to define the Movado brand identity. Always in motion, Movado creates modern watches of exceptional craftsmanship and design distinction.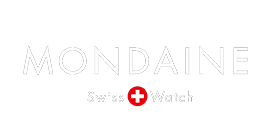 Founded by Erwin Bernheim in 1951, and managed by the brothers Andre and Ronnie Bernheim today, Mondaine has gained recognition as a leading, family owned player in the watch industry. Already on the front line developing LED and LCD timepieces in the early 1970's, the independent, innovative, and marketing driven company with a state-of-the-art factory in Switzerland is now known for its ability to transform Swiss cultural icons into Swiss watch icons. After creating and marketing the Mondaine/SBB, Official Swiss Railways watches and clocks worldwide for almost 30 years, Mondaine now launches its Helvetica watch family, bridging aesthetic graphics and culture with high quality Swiss watches, based on the world's number one font Helvetica. The now released Mondaine Helvetica Smart Swiss Watch adds features to the well-received collection and demonstrates again Mondaine's ability to be at the forefront of technology and satisfy the needs of modern consumers. For more information: mondaine.com.

Frederique Constant is a family owned watch manufacturer based in Plan-les-Ouates, Geneva, Switzerland. The company is involved in all stages of watch production, from initial design, to final assembly and quality control. Frederique Constant develops, manufactures, and assembles in-house calibers, 18 different versions since 2004. Frederique Constant watches are defined by their high quality and differentiation and precision in design and manufacturing. Their perceived value, through quality of design, materials, and manufacture, is a key component of their success. Each watch is assembled by hand, with the latest equipment and extensive controls, to ensure maximum quality and durability. The company embraces innovation to offer creativity and exceptional value. Its 32,000 square foot facility in Geneva is ultra modern and offers the best environment for its passionate watchmakers. More information at frederique-constant.com.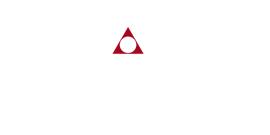 Alpina, famous for its red triangle signature, is a fine watch manufacturer based in Geneva, Switzerland. Founded in 1883, Alpina's watchmaking history spans more than 130 years. A true pioneer of the Swiss watchmaking industry, Alpina has been the source of numerous innovations, patents, and calibers. With the birth of its legendary Alpina 4 in 1938, Alpina invented the concept of the sport watch, as we know it today. Faithful to its long tradition of creating mechanical calibers, Alpina manufactures, in its Geneva manufacturing facility, four movements in-house: the Tourbillon, the World Timer, the Automatic Regulator, and the Small-Date Automatic. Alpina's mission is to design and engineer luxury sport watches that operate with the greatest precision and reliability possible in the most demanding sporting environments, like the Alps. More information at alpina-watches.com.

MMT (Manufacture Modules Technologies) is a new Swiss Joint Venture SARL formed by Fullpower Technologies of Silicon Valley and Union Horlogere Holdings. Its mission is to bring the MotionX Horological Smartwatch Open Platform to the Swiss watch industry. Fullpower will create and manage the schematic design, firmware, smartphone applications, as well as the cloud Infrastructure. MMT will manage the Swiss watch movement development and production as well as licensing and support for the Swiss watch industry. MMT's headquarters are in Geneva. More information at mmt.ch