Fullpower®:
The AI-Powered Contactless Bio-Sensing Polysomnography-grade Platform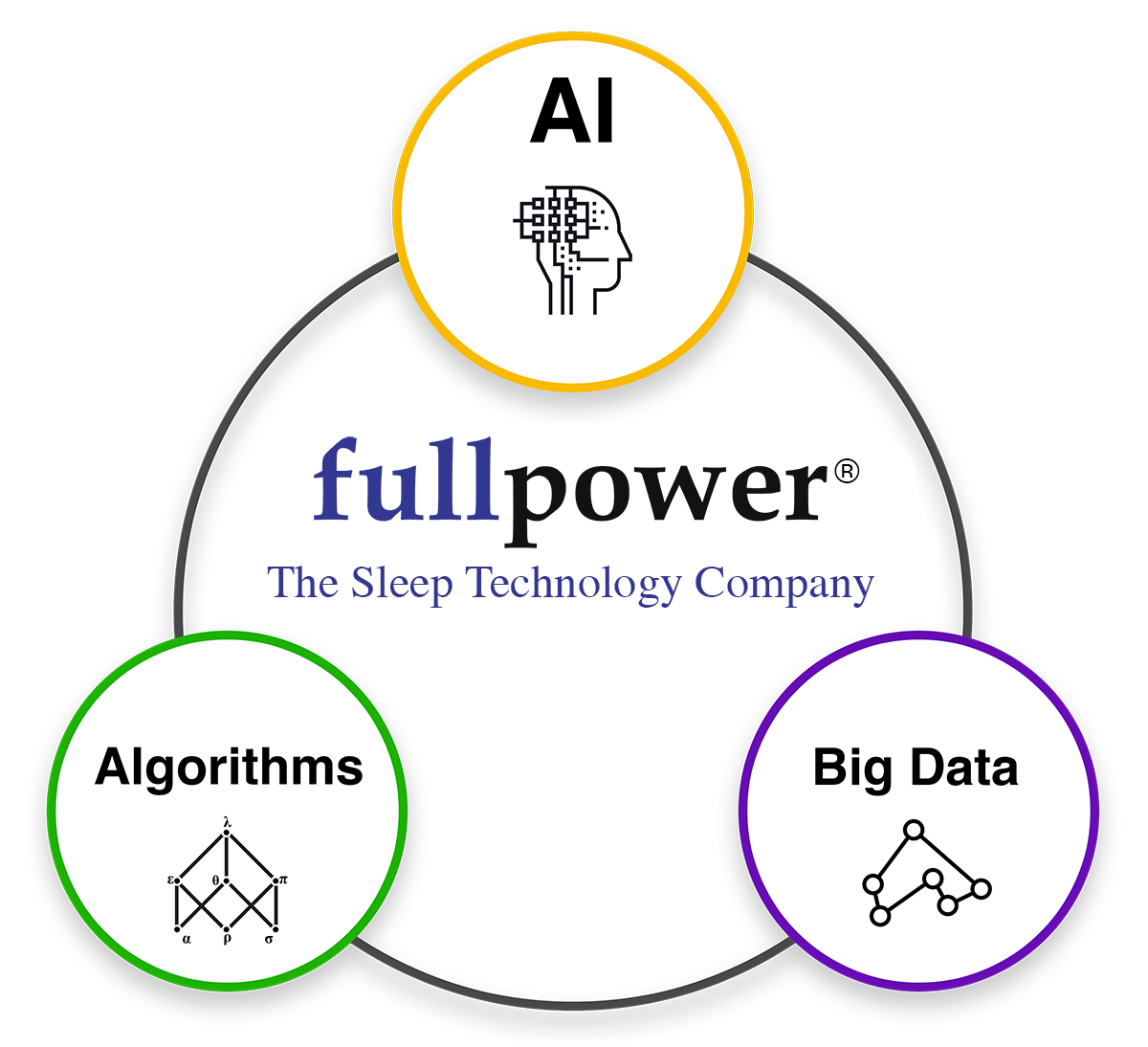 Fullpower® delivers a complete platform for hybrid Edge/Cloud AI-powered algorithms, big data, predictive analytics and IoT solutions together with end-to-end engineering services.
Four successful examples of Fullpower® AI edge/cloud technology platform deployments
The Fullpower® patented AI hybrid edge/cloud IoT technology platform includes preventive maintenance, remote troubleshooting, predictive analytics, and developer APIs
Patented technology with 125+ issued and pending patents: Manage, Alert, Control, Share (MACS), and personalized coaching and insights.
Medical grade accuracy. For example, the Sleeptracker®-AI by Serta Simmons is clinically proven to monitor sleep patterns with an accuracy of over 90% for 90% of the population compared to medically operated professional polysomnography.
Ultra-low-power solutions designed for IoT & wearables including eyewear, garments, and connected objects like the MMT.ch platform.
Because the Fullpower® platform is powered by AI machine learning algorithms, performance and insights are continually improving with daily use and updates for edge devices are automatic.