Powered by Data Science, AI and Machine Learning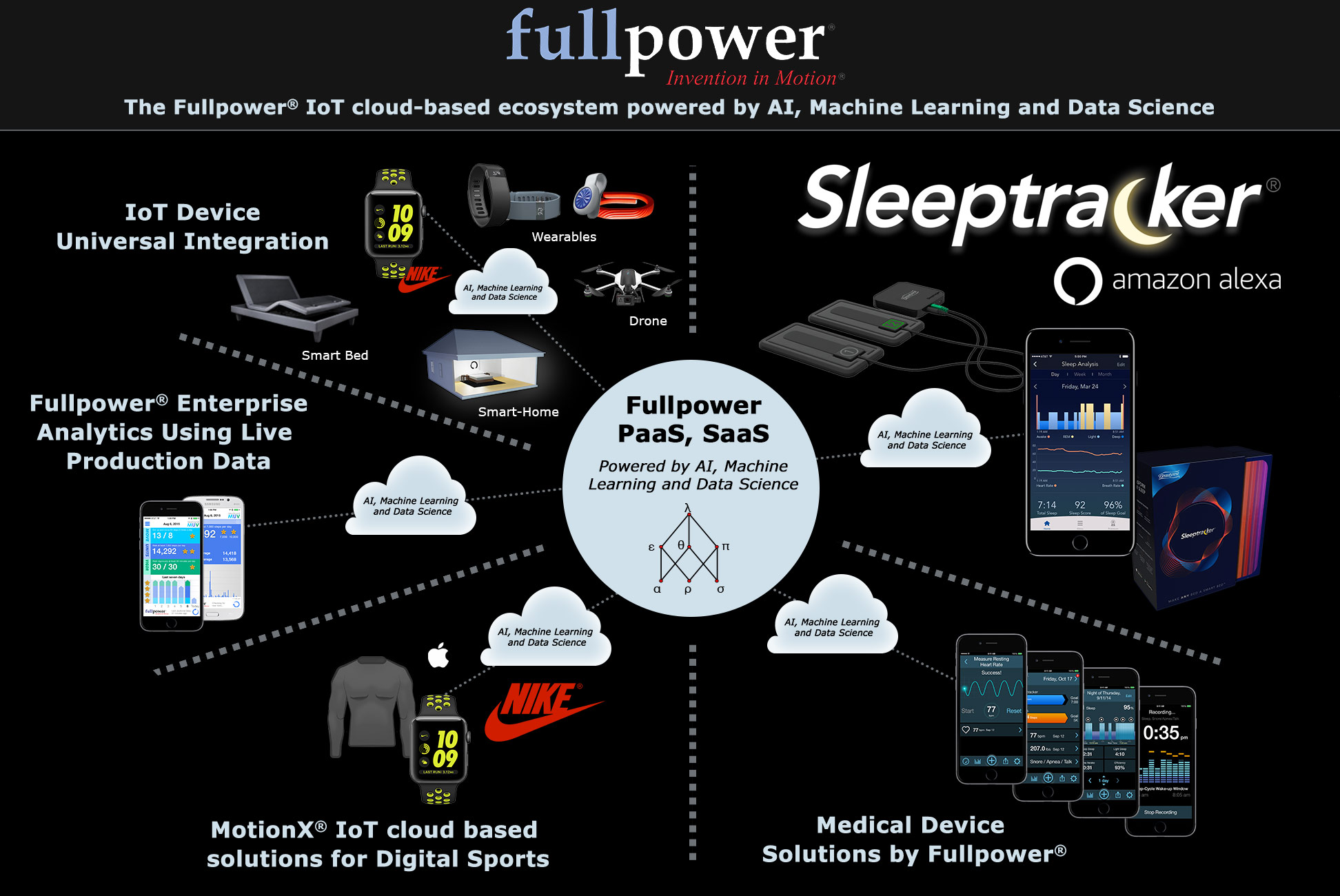 Fullpower provides the leading patented ecosystem for cloud-based IoT and wearable solutions. Fullpower has developed a considerable IP portfolio with its expertise in life-cycle management for dynamic and complex distributed cloud-based IoT and wearable solutions powered by data science.
The Fullpower® patented cloud-based IoT technology platform, powered by AI and data science, includes the Sleeptracker®platform optimized for smart beds and digital sleep as well as the MotionX® platform optimized for connected objects and digital sports.
Patented technology with 125+ issued and pending patents: Manage, Alert, Control, Share (MACS) and personalized coaching and insights
The Sleeptracker® PaaS is optimized with more than 200 million nights of sleep monitored and analyzed
Sleeptracker® is clinically proven to monitor sleep patterns with an accuracy of over 90% for 90% of the population compared to medically operated professional polysomnography
The MotionX® PaaS is the AI-powered end-to-end, plug-and-play, ultra-low power solution, designed for IoT & wearables, including garments and wearable connected objects
Because both the Sleeptracker® and the MotionX® platforms are powered by AI and machine learning algorithms, performance and insights are continually improving